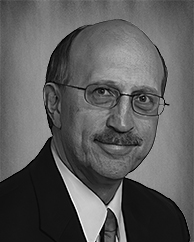 ---
Project Roles: Senior Resident Engineer/Project Manager
Contact:
602.866.5090 (main)
Registration: Professional Engineer AZ #22178
Education: BS, Civil Engineering, University of Arizona, 1981
Experience: total: 38 yrs | with CEI: 23 yrs
Barry is a registered Professional Engineer and has over 35 years of experience in the construction industry. He received a Bachelor's degree in Civil Engineering from the University of Arizona and has been with CEI for over 20 years. As President of CEI, Barry also serves as Principal, Contract Manager, and Senior Project Manager, Construction Manager and/or Senior Resident Engineer for various types of projects delivered through the design-bid-build, design-build, construction manager at risk and job order contracting methods.
Barry's strong and solid background in managing projects for the Arizona Department of Transportation, Maricopa County Department of Transportation, Flood Control District of Maricopa County, Town of Gilbert and the cities of Phoenix, Peoria, Scottsdale, Tucson and Yuma, proves to be invaluable to CEI clients.
Prior to joining CEI, Barry was a Civil Engineer for the City of Phoenix Development Services Department where he was responsible for reviewing commercial, industrial, and residential development plans. While serving in this role, he managed initial scoping and drainage calculations for a variety of projects.
Additionally, Barry served as Resident Engineer for the Arizona Department of Transportation where he oversaw the construction of multi-million dollar urban freeway projects in the West Valley (US 60, SR 101L, and SR 303L). He was involved in reviewing plans and estimates, preparing special provisions, and participating in public involvement meetings. He also provided asphalt and concrete technical courses for ADOT Field Technicians.
Barry is an active Corporate Member of the Arizona Airports Association, as well as a member of the Southwest Chapter of the American Association of Airport Executives and American Society of Civil Engineers.
Construction Management

Project Management

Construction Administration

Constructability Review

Project Budget and Schedule Maintenance

Claims Resolution

Stakeholder Coordination

Design 

Inspection